Make a year's worth of sales in one weekend!
Meet your new customers at the Indianapolis Home Show. Qualified homeowners attend the show annually seeking helpful advice, solutions and new products for their next renovation, décor or landscape project.

The Indianapolis Home Show features high-interest exhibits, high-profile experts and the latest trends to bring in customers who are ready to move ahead with their home improvement projects.
2022 EXHIBITOR SPACE RATES
10' x 10' $2,379
10' x 20' $4,758
18' x 20' $6,188.40
20' x 20' $6,876
Direct Sell Rate $250 per 10'x10'
Corner Rate $250 per corner
Exhibitor Listing $129
New Exhibitor Marketing Package $100
Exhibitor amenities package:
Standard pipe and drape (8' high back with 3' side walls)
Company identification sign (8" x 44")
1-500 watt electrical outlet
24-hour security
Exhibitor identification badges(number of badges depends on booth size)
Parking Passes
Promotion
Show Guide listing (if contract is received by deadline)
Website listing
VIP Tickets (number of tickets depends on booth size)
Discounted admission tickets
Other Advantages
100 hours of exposure in front of qualified customers and prospects
Professional on-site management
Aisle carpeting
Non-union facility
Newly renovated buildings
Count on Marketplace Events to produce a successful event for your company and for consumers!
Receive a free booth quote
MEET WITH QUALIFIED HOMEOWNERS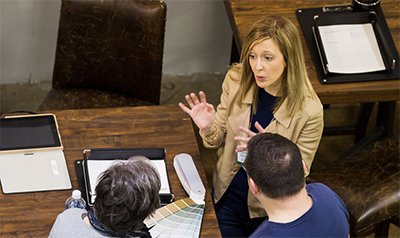 94%
are homeowners

62%
have a project in mind

68% plan to spend up to $25,000 with an exhibitor from the show within the next 12 months

77%
attend with a spouse or partner – meet BOTH decision makers

$106,848 average annual household income
Source: 2019 Marketplace Events Attendee Survey

Testimonials
"This was Taylor Home Improvement's first Indianapolis Home Show. The activity at our booth was robust and we are very pleased with the opportunity this exposure is giving to us with a long list of new potential customers.

The owners of the company were so pleased with the results that it was a "no brainer" to not only re-sign for next year but to also double our space size. The home show staff was a wonderful group of people to work with as they provided a lot of support and clear information to us throughout the show."


Steve A. Taylor, Vice President & CFO
Taylor Home Improvement, Inc.

"Wow, the Indianapolis Home Show was great! We had lots of people, lots of interest and lots of leads. All of the Lee Professionals who staffed our booth, as well as those who visited thought it was a home run."

Ryan Phillips
Lee Supply

"What separates this show from other shows is that Marketplace Events saturates the market with an aggressive advertising campaign, which drives qualified homeowners prepared to purchase right to the show.

We have had repeated success with this show every year we participate! We couldn't be more pleased with the continuous positive outcome of exhibiting each and every year!"





Faerber's Bee Window

"All the advertising that was done before the show helped with our success."

Dianne Schrack
Wicker Works

"This is the most important show of the year!"

Mark Barmes
Leafguard of Indiana

"This show is a MUST! Meeting hundreds of customers face to face is the best way to educate the customer about options and then sell them on quality!"

Ken Yoder
Closet Connection

"The Indianapolis Home Show is a good way to get in front of consumers that are specifically looking for home improvement services and products."

Dede Panarisi
Miracle Method of Indianapolis

"Calvin Landscape is excited to once again be the landscape company for the 2018 Indianapolis Home Show Centerpiece Home. It is a partnership that we are very proud of. The home show provides our company with opportunities that are invaluable. It allows our customers to come see our work in another capacity as well as introduces us to thousands of new potential customers. The show allows us to meet other vendors and develop relationships.

Marketplace Events does a wonderful job with helping us through the process. The staff is always very accommodating, friendly, and easy to work with.

Calvin Landscape has been a part of the Indianapolis Home Show for more than 20 years. Every year is exciting and the show always exceeds our expectations! We look forward to the 2019 Indianapolis Home Show!

Jim Calvin
Calvin Landscape

"Fischer Homes is proud to partner with Marketplace Events and the Indianapolis Home Show. The Home Show is one of the most exciting community events held every year in Indianapolis. It draws crowds of over 100,000 visitors each year and is timed perfectly coming out of the winter months. For visitors and vendors, it's perfect timing heading into the spring season in the Midwest.

Everyone associated with developing, hosting, and running the home show is a joy to work with and are overly accommodating to guests and participants alike.

The Show has assisted in our entrance into the Indianapolis market and from a marketing effort, the Indianapolis Home Show has been one our biggest successes in driving visibility. We look forward to a long standing relationship with Marketplace Events the Indianapolis Home Show."




Brad Kriner, Division President
Fischer Homes-Indianapolis

"The Indianapolis Home Show is a good way to get in front of consumer that are specifically looking for home improvement services and products."

Tammy Goff
Mainstyle Flooring

"Great show, serious visitors, friendly show team, great facility. I love the show and look forward to next year!"

Barbara Capehart
Capehart Landscape and Design

"The Indianapolis Home Show has been a fantastic way to start out the year for our business. We always see a large influx of new customers after the show. We have exhibited at the home show for six years and every year has been better than the one before. The show is by far one of the best ways for us to grow our business and interact with a large customer base."

Allie Bell
Indiana Alarm
Connect with us
Sign up to receive more information via email.
​Search the Interactive ​Exhibitor List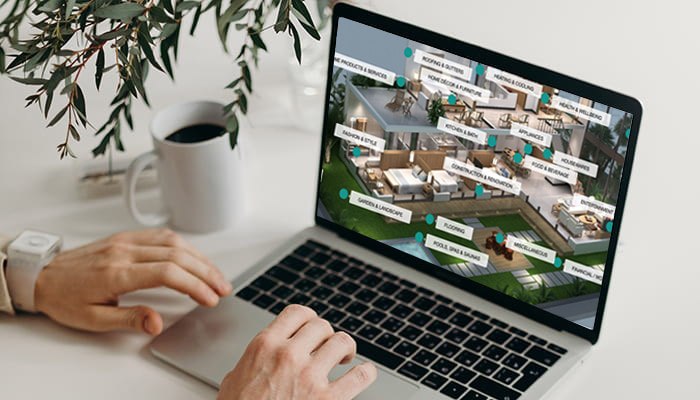 Exhibitor List