2019 Speakers & Celebrities on the
unilock outdoor living stage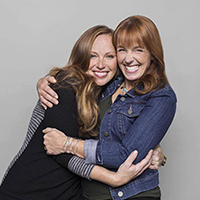 Karen & Mina, Good Bones
Keep it real as mother-daughter duo, Karen & Mina from HGTV's Good Bones, discuss rehabbing homes together. Jan 18-19.
Decaying Homes with Good Bones
Join Indy's most famous mother-daughter home rehab specialists, Karen and Mina, and find out why they get giddy at the sight of worn-down, crumbling homes with "good bones" to renovate on HGTV's show with the same name. Toss in the fact that they are rehabbing homes in their own backyard, and you soon realize that they do what they do for others, not for themselves. They've come a long way since mom and daughter started Two Chicks and a Hammer 10 years ago, and despite the popularity of their show – three seasons strong – Karen and Mina vow to keep it real and keep it gritty.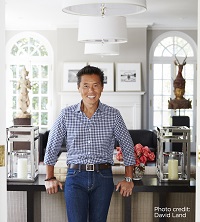 vern yip
Designing a space and looking for inspiration from a pro? Join Vern Yip from TLC's Trading Spaces, Jan 25-26.
Form, Function, Design and Daddyhood – Vern Yip is a Fan of all 4!
Since his first iteration on TLC's Trading Spaces to his latest stint on the ultimate home makeover show, Vern Yip admits it's a different design game today, but one hat he still loves to play. Always keeping the homeowners in mind, Vern uses his architectural background with today's design trends to transform an amazing space on a not-so-amazing budget. What are his secrets and does he have any tips for you as you transform your own space? And, what's his opinion on being a Dad? Join him Jan 25-26 and get the scoop!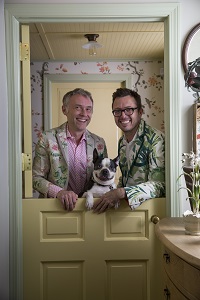 Meet the Madcap Cottage Gents
John Loecke and Jason Oliver Nixon are the duo behind North Carolina- and New York-based interior design firm Madcap Cottage. Known for their passion for prints and pattern, the Madcap gents—along with their pound-rescue posse, Jasper, Weenie, and Amy Petunia—scour the world for eclectic finds that capture their unique viewpoint. Imagine a British country house that pairs centuries-old antiques and a spirited dash of Chinoiserie chic with a splash of Morocco-meets-India élan. Shake, stir, then pour.
"If you are looking for beige and boring, bark up someone else's tree," quips Jason. "We live and breathe 'whimsy,' but our projects are bespoke, sophisticated, and perfectly catered to our clients' sensibility and 'brand.' They are also spectacularly fun—and always livable. John and I have dogs and nieces and nephews—we get it." Standout Madcap Cottage interiors include a jewel-hued loft in Manhattan's SoHo neighborhood; a color-rich, playful beach house in Southampton, New York; a sophisticated 1920s-era bungalow in Des Moines, Iowa; and a historic shotgun-style cottage in New Orleans' French Quarter.
The Madcap Cottage gents run their firm—an ever-changing design laboratory—from the heart of High Point, North Carolina, the hub for American decorative arts. The Madcaps' latest book, "Prints Charming: How to Create Absolutely Beautiful Interiors with Prints & Patterns," will debut from Abrams in October 2017. The Madcap Cottage gents' vintage and antique selections can be found at One Kings Lane and at 1stDibs.com, and their licensed product collections are available through Robert Allen @Home, Howard Elliott, Smith + Noble, and HSN.
Follow the Madcap Cottage adventures on Instagram and Facebook, and read their design blog, Demystifying Design, recently named by Domino magazine as one of the Top 100 Design Blogs, at
www.madcapcottage.com.
See Jason & John at the Home Show on Wednesday, January 23 and Thursday, January 24.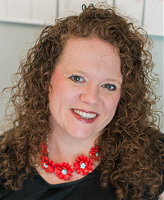 Cherie Lowe
Since 2008, Cherie Lowe has been confidently wearing a plastic crown and encouraging others to dream big dreams.

Together with her husband, Brian, Cherie paid off $127,482.30 in a little under four years. She scribed the ups and downs of their debt-slaying journey on her popular website, www.QueenOfFree.net. Weekly, she appears on WTHR (NBC Indianapolis), sharing tips to help others manage their money well while living life to its fullest.

Cherie strongly believes that something can come from nothing and that there is always a way for her readers to simplify their lives and their budgets. More than anything, through speaking and written word, Cherie longs for others to know that there is hope for getting their finances under control. Her family's story has appeared in the Wall Street Journal, Yahoo Finance, Redbook magazine, AOL Daily Finance, NBC News, and more. Cherie and Brian reside in Greenwood, Indiana, along with their daughters, Anna and Zoe.


Queen of Free Cherie Lowe shares how you can fight your financial foes, one bill at a time, when she appears at the Home Show on Sunday, Jan. 20 and Sunday, Jan. 27.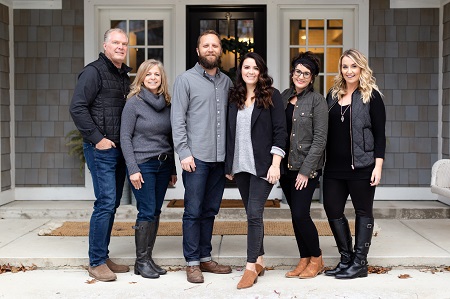 Designer Cottage presented by
Liz Henderson + Emergent Group, along with a panel of local designers
Tour the NEW 2019 Designer Cottage presented by Emergent Group + Liz Henderson.

Featured on HGTV and the DIY Network, Westfield's Liz Henderson has teamed up with Emergent Group to present the 2019 Designer Cottage - an actual cottage filled with rooms each uniquely decorated by a different local designer.

The 2019 design team includes Natalie Troyer Design, Jessica Madison Home, The Tiny Shed and Union Farm Goods.

Join Liz and the Designer Cottage team on the Unilock Outdoor Living Stage on Sunday, January 20 and Sunday, January 27 to WIN home décor at every stage appearance!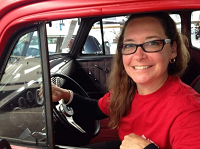 Furniture Fashion Show
Furniture Fashion Show hosted by Angie Brown of Gravel Road Home
If you like a good "before" and "after", don't miss this fun furniture fashion show where local artisans from The Artisan Markets Indianapolis showcase furniture and home accessories that have been transformed from beast to beauty with a little creativity and a little paint. Get a look inside the inspiration and creative process and get inspired to make changes in your home decor. Angie Brown is an Indiana native, living and working in Fort Wayne but she has the soul of a beach girl. Angie is a wife and mom to three children. She is a small business owner with a hardcore, sometimes neurotic, passion to repurpose, relove, remake, refinish and redo furniture and home accessories into decor that makes people smile every time they see it. Angie laughs hard, loves hard and lives free expressing herself through her creative and imaginative furniture transformations.
Angie will appear on stage Monday, January 21
---
All About Upcycling

All About Upcycling- Decorating your Home with What You Have presented by Marie Lowe of Marie's Creations and Kellie Schooler of Spring Street Style Confused about decorating? Frustrated? Looking for a change for your home? Do you want a magazine worthy home but have a very small budget? Join two artisans from The Artisan Markets Indianapolis for tips on how to reuse, repurpose and redo much of what you already own. Marie and Kellie will show you how to breathe new life into your home using what is currently stashed in your closet. Marie Lowe, owner of Marie's Creations, proudly creates one-of-a-kind pieces from rescued, vintage furniture in the Indianapolis area. For more than twenty years, Marie worked successfully as a painting contractor while building knowledge and experience with finishes and color. In 2014, finding the demand for restyled furniture was growing, Marie turned her attention to furniture painting using her decorating knowledge to create beautiful projects for her customers. Marie finds great joy in the creative process.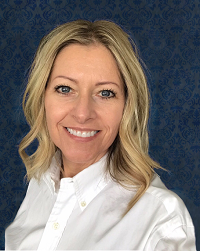 Kellie Schooler is the owner of Spring Street Style in Zionsville. In 2014, after a journey to the Big Apple with her son, she was inspired by the hustle and bustle of NYC streets, thus naming her business after Spring Street in lower Manhattan. Kellie realized it was time to jump in and "do" her passion. Kellie has always been artsy (quirky) turning nothing into something. After painting a large vintage kitchen cabinet in 2002, she was hooked and worked to hone her skills. Kellie occasionally offers design work working with clients to furnish and decorate their spaces, but her favorite place to be is in her shop.

Marie and Kellie will appearing on stage Tuesday, January 22
---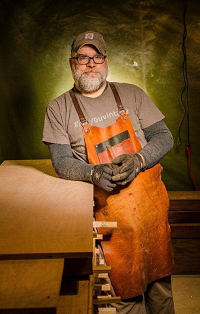 Whats your Style?
Are you a little bit country or a little bit rock and roll? Join us as we discuss popular styles and current trends in furniture. Several local furniture artisans from The Artisan Markets Indianapolis will paint live on stage in different styles demonstrating how to use paint to express your personal style. Each artisan will paint the same style furniture custom built by Sheridan Master Carpenter Tabb Adams of Cross Cut Vintage Designs. Tabb will also share his insights on how to work with a craftsman to have custom furniture built for your home.
There's history in each piece of Tabb's furniture, whether it's a new piece or old, whether Tabb is refinishing your decades-old coffee table or crafting a new mid-century-modern-style desk from trees cut down late last year. He builds your furniture with the skill and care passed down from his great-grandfather, his grandfather, and father. A lineage that crafted buildings still standing today, over a century later. A fourth generation carpenter, Tabb has created more than most will in a lifetime. He's built or rebuilt houses, tables, chairs, desks, and more. His commitment has always been to people first and the piece second. He lets the relationship craft the work and the work speak for itself.
Tabb will Appear on stage Wednesday, January 23

---
The Ins and Outs of Painting Furniture
Do you want to paint your grandma's table but you have no idea where to start? Join three furniture artisans from The Artisan Markets Indianapolis to get the lowdown on how to prepare, paint and protect your furniture. Heather Barnes of Delilah Tree presents General Finishes products. BJ Massa of Junk'd Up and The Pickled Pair presents Debi's Design Diary DIY Paint and Kelly Huskins debuts her own paint line Eye Love Hue.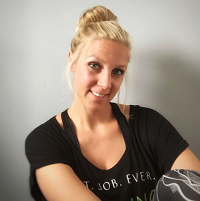 Heather Barnes is the owner of Delilah Tree, located in Noblesville. Her artisan furniture and custom made decor can be found at "The Mix Marketplace" in downtown Noblesville. Heather is a local retailer for General Finishes and is an online instructor for Furniture Painting University. Her love for painting, creating and upcycling began when she refinished her own bedroom furniture at the age of 12.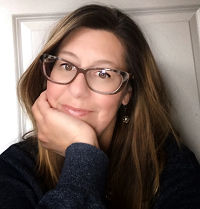 BJ Massa is a New Yorker by birth and a Hoosier by choice. She is the owner and creative force behind Junk'd Up and co-owner of The Pickled Pair, both located inside Logan Village Mall in downtown Noblesville. BJ has over 20 years experience painting furniture. She is an instructor with Furniture Painting University and has won national awards for her painted furniture and staging. BJ's style leans to the more creative, challenging clients to create a home as unique as they are. She sells furniture to customers all over the United States through her Etsy shop. BJ is proud to be a retailer for Debi's Design Diary DIY Paint through The Pickled Pair.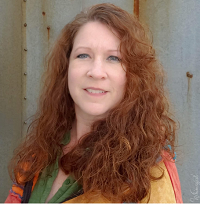 Kelly Huskins, owner of Whimsykel LLC, has a background in interior design and marketing. Her passion for color and creativity began at a young age. As both an accomplished stained glass and furniture artist, she has taken her love for color and furniture and developed a line of chalk infused paints called Eye Love Hue. As a mother of one, she loves to inspire and encourage others to find their passion and pursue it.


Heather, BJ, and Kelly will appear on stage Thursday, January 24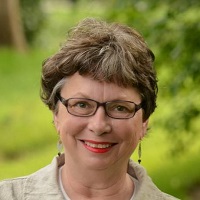 JO ELLEN MEYERS SHARP
Jo Ellen Meyers Sharp, a 25-year veteran of newspaper journalism, owns Write for You! LLC, a freelance writing and editing business. She is a regular contributor to Indiana Gardening, and until recently, was editor of Iowa Gardener, Michigan Gardening, Minnesota Gardener and Wisconsin Gardening magazines. She has been writing a weekly gardening column for The Indianapolis Star since 1989 and is a frequent guest on television, radio and web broadcasts. An Advanced Master Gardener, she is a garden coach and has an all-season container planting business. For nearly 20 years, she has worked at a large, independent garden center in Indianapolis. A popular, five-star rated speaker, she's co-author of the Indiana Gardener's Guide, author of The Visitor's Guide to American Gardens and contributor to Oxford Companion to the Garden and Phaidon's The Gardener's Garden. Jo Ellen is vice president of GWA: The Association for Garden Communicators; a director of the Horticultural Society at Newfields (formerly Indianapolis Museum of Art); member of Indiana Landmarks Cultural Landscapes Committee; and member of GreatGardenSpeakers.com.

Jo Ellen will be on stage Monday, Jan. 21 & Tuesday, Jan. 22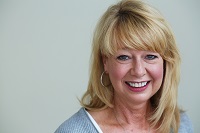 TERRI STACY
Celebrating 34 years at WIBC Radio in Indianapolis and the co-host of the Morning News for 23 years, which included reporting traffic for the last three.
Taking on a new role of a new program called "Neighbor to Neighbor", which promotes non-profit events.

Terri will be on stage Saturday, Jan. 19 & Sunday, Jan. 20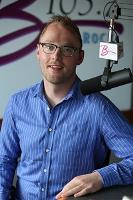 SEAN COPELAND
Living in an 80 year old Irvington home, Sean loves spending time at the Home Show! You can hear him weekday mornings on B105.7 and watch his web series "Sean In The City" at b1057.com.
Sean will be on stage Saturday Jan. 26 & Sunday, Jan. 28