2020 Speakers & Celebrities on the
unilock outdoor living stage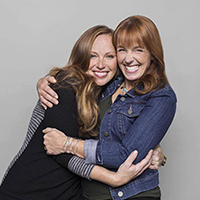 Karen & Mina, Good Bones
Keep it real as mother-daughter duo, Karen & Mina from HGTV's Good Bones, discuss rehabbing homes together. Jan 18-19.
Decaying Homes with Good Bones
Join Indy's most famous mother-daughter home rehab specialists, Karen and Mina, and find out why they get giddy at the sight of worn-down, crumbling homes with "good bones" to renovate on HGTV's show with the same name. Toss in the fact that they are rehabbing homes in their own backyard, and you soon realize that they do what they do for others, not for themselves. They've come a long way since mom and daughter started Two Chicks and a Hammer 10 years ago, and despite the popularity of their show – three seasons strong – Karen and Mina vow to keep it real and keep it gritty.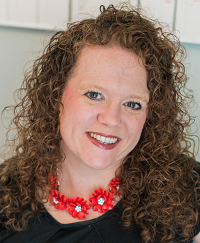 Cherie Lowe
Since 2008, Cherie Lowe has been confidently wearing a plastic crown and encouraging others to dream big dreams.

Together with her husband, Brian, Cherie paid off $127,482.30 in a little under four years. She scribed the ups and downs of their debt-slaying journey on her popular website, www.QueenOfFree.net. Weekly, she appears on WTHR (NBC Indianapolis), sharing tips to help others manage their money well while living life to its fullest.

Cherie strongly believes that something can come from nothing and that there is always a way for her readers to simplify their lives and their budgets. More than anything, through speaking and written word, Cherie longs for others to know that there is hope for getting their finances under control. Her family's story has appeared in the Wall Street Journal, Yahoo Finance, Redbook magazine, AOL Daily Finance, NBC News, and more. Cherie and Brian reside in Greenwood, Indiana, along with their daughters, Anna and Zoe.


Cherie will appear on stage Sunday, January 19th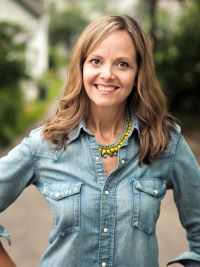 SHANNAN MARTIN
Shannan Martin, author of The Ministry of Ordinary Places: Waking Up to God's Goodness Around You and Falling Free: Rescued from the Life I Always Wanted, is a speaker and writer who found her voice in the country and her story in the city. She believes style can flourish on a squeaky-tight budget and enjoys creating a comfy, cozy home with secondhand treasures. Shannan, her jail-chaplain husband, Cory, and their kids, live as grateful neighbors in Goshen, Indiana

Shannan will be on stage Saturday, Jan. 18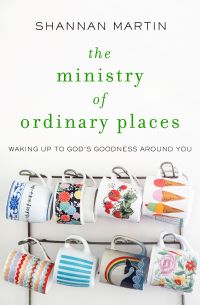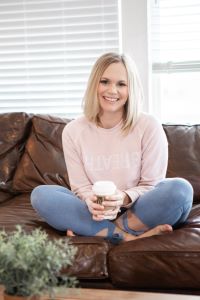 Kate Hackl
Simplifying life became her greatest therapy while battling postpartum depression after the birth of both her children. Clearing the physical clutter initiated healing and the show but beautiful simplification of her own internal chaos.
Meet Kate Hackl, a wife, mother of two and owner of The EveryHome Organizer.
She loves all things crisp, clean and clutter-free (when her toddlers allow for it). Kate and her family reside in Westfield, where they recently moved into a new home - needless to say she's had ample opportunity to perfect her craft daily - putting in all new systems and order - and is ready with all new strategies and realistic approaches for the everyday household.
As the hub of most of our lives, an absolute favorite (and most rewarding!) spaces to organize is the pantry. Kate enjoys using a mixture of products and personalized methods based on real-life and real-need to create clean, simplistic and rich designs. Be sure to check out her work as she creates a LIVE before + after pantry this year at the home show. affordable, approachable and personalized - the Everyhome Organizer is a must for every household

Kate will be on stage Thursday, Jan. 23 & Friday, Jan. 24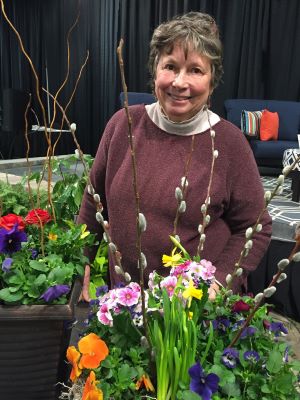 JO ELLEN MEYERS SHARP
Jo Ellen Meyers Sharp, a 25-year veteran of newspaper journalism, owns Write for You! LLC, a freelance writing and editing business. She was a regular contributor to Indiana Gardening from 2009 to 2019, and founding editor of Iowa Gardener, Michigan Gardening, Minnesota Gardener and Wisconsin Gardening magazines. She edited those magazines from 2012 to 2018.
She's editor of On the QT, the award-winning newsletter of GardenComm: Garden Communicators International. She wrote an award-winning weekly gardening column for The Indianapolis Star, 1989 to 2019. She blogs for several corporations and is a frequent guest on television, radio and web broadcasts.
An Indiana Advanced Master Gardener, she co-teaches the City Gardener Program with a Purdue-Marion County Horticulture Extension Education. She is a garden coach and has an all-season container planting business. For nearly 20 years, she has worked at a large, independent garden center in Indianapolis, including a stint as buyer of perennials, trees and shrubs. She's co-author of Indiana Gardener's Guide, author of The Visitor's Guide to American Gardens, and contributor to Oxford Companion to the Garden and Phaidon's The Gardener's Garden. A popular speaker, she is a member of GreatGardenSpeakers.com, where she has more than 40 five star rated reviews.
Joe Ellen is president of GardenComm, a member of Indiana Landmarks Historic Landscapes Committee and former director of the Horticultural Society at Newfields (formerly Indianapolis Museum of Art).

Jo Ellen will be on stage Sunday, January 26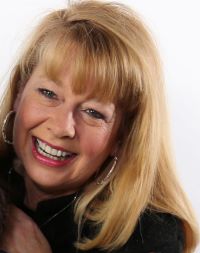 TERRI STACY
Celebrating 35 years at WIBC Radio in Indianapolis and the co-host of the Morning News for 24 years, which included reporting traffic for the last three.
Taking on a new role of a new program called "Neighbor to Neighbor", which promotes non-profit events.

Terri will be on stage Saturday, Jan. 18 & Sunday, Jan. 19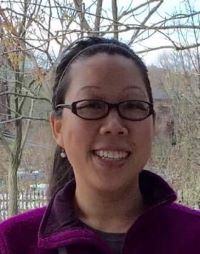 Meaghan Wolf
Meagan Wolf, owner of Metamorphosis Design, will teach a shortened version of the class she offers every few months to the public. If you are a DIYer and have the time, you can save money by updating your home yourself. There are great products on the market these days geared for the do-it-yourself consumer. Fixing mistakes is a lot of work, costly and time consuming so Meaghan started teaching classes to empower her students to tackle projects with correct information and product knowledge. Meaghan will explain about the materials she uses and the process to get your project started, whether it be painting your kitchen cabinets, stair railings or dining set.

Meaghan will be on stage Tuesday, January 21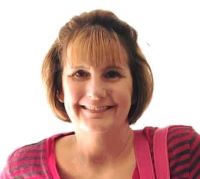 Marie Lowe
Marie Lowe, owner of Marie's Creations, proudly creates one-of-a-kind pieces from rescued vintage furniture in the Indianapolis area. For more than twenty years, Marie worked successfully as a painting contractor while building knowledge and experience with finishes and color. In 2014, finding the demand for restyled furniture was growing, Marie turned her attention to furniture painting using her decorating knowledge to create beautiful pieces for her customers.

Marie will be on stage Monday, January 20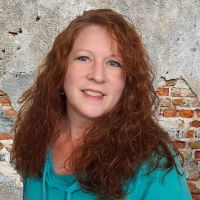 Kelly Huskins
Come hang out with Kelly Huskins, owner of Whimsykel and Eye Love Hue Paint as she shows you how to create unique painted canvas art. Kelly will show you several different easy-to-do techniques that can not only be used for creating art but can be used for your furniture transformations as well.

Kelly will be on stage Wednesday, January 22
Angie Brown
Furniture Fashion Show hosted by Angie Brown of Gravel Road Home. Back by popular demand is a parade of "before" and "after" transformations. Don't miss this fun furniture fashion show where local artisans from The Artisan markets Indianapolis walk the unway with furniture and home accessories they have transformed from beast to beauty with a little creativity and a little paint. Get a look inside the inspiration and creative process and get inspired to make changes in your home decor.

Angie will be on stage Thursday, January 23